How to send an Instagram DM on a Windows desktop PC
by John Avis | September 4, 2019 | Computers & Internet
Am I right? Is it not possible to send an Instagram DM (Direct Message) on a desktop? Here's how to do it though.
I am not a regular user of Instagram but I recently needed to send a DM, but I couldn't find a way to do this on my work PC.
Embarrassingly, I resorted to Google and came to the conclusion that it was not possible on a desktop. I would have to use a mobile or download a desktop application (IG:dm).
This seems strange but okay, we are in a "mobile-first" world. But it's still a strange choice.
Even more strange is that apparently you can't send a message, but you can reply to one on a desktop.
I got to thinking... If I can do it on mobile maybe I can fool their website into thinking my desktop is a mobile.
Bingo!
Using your browser's developer tools you can easily access Instragram on your desktop using a mobile
user agent
.
Developer tools can be opened by pressing F12.
In Google Chrome turn on the device view toolbar (see screen capture, lower left corner). The toolbar will then appear at the top of the screen and you can choose a mobile device to emulate. Then go to the Instagram website (or reload if it is already open) and you will see the paper plane icon at the top right corner.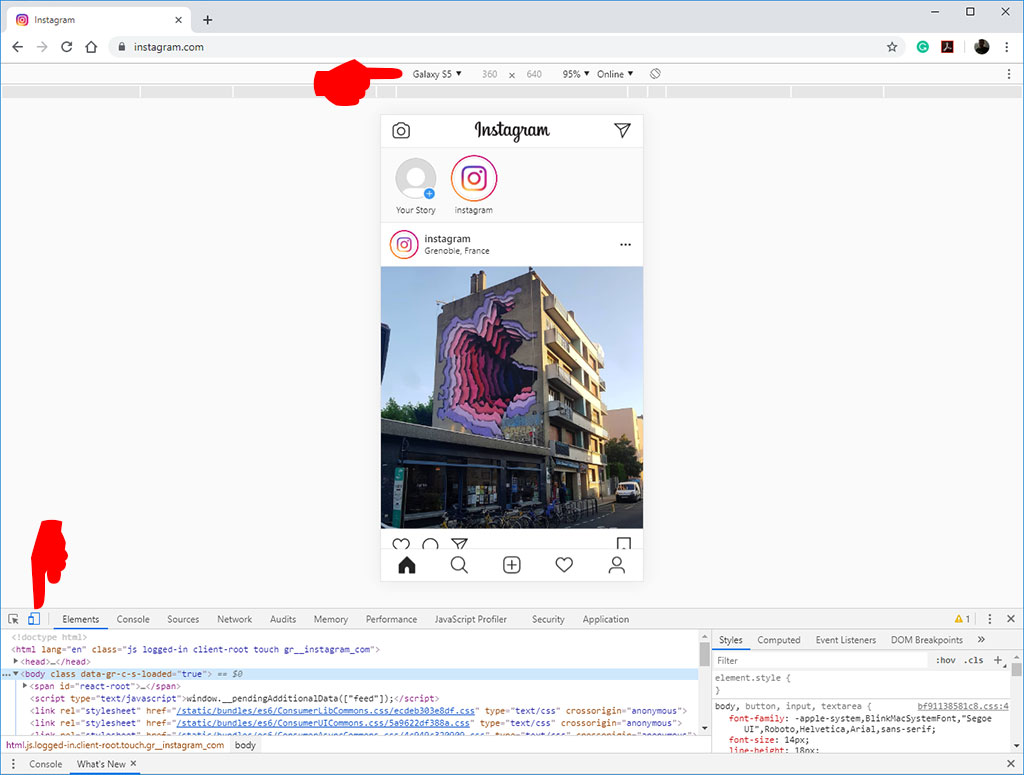 In Microsoft's Internet Explorer Developer Tools switch to the emulation tab and choose the Windows Phone browser profile, like in the screen capture below.
Microsoft Edge is similar. Just switch the device setting to one of the Nokia mobile phones.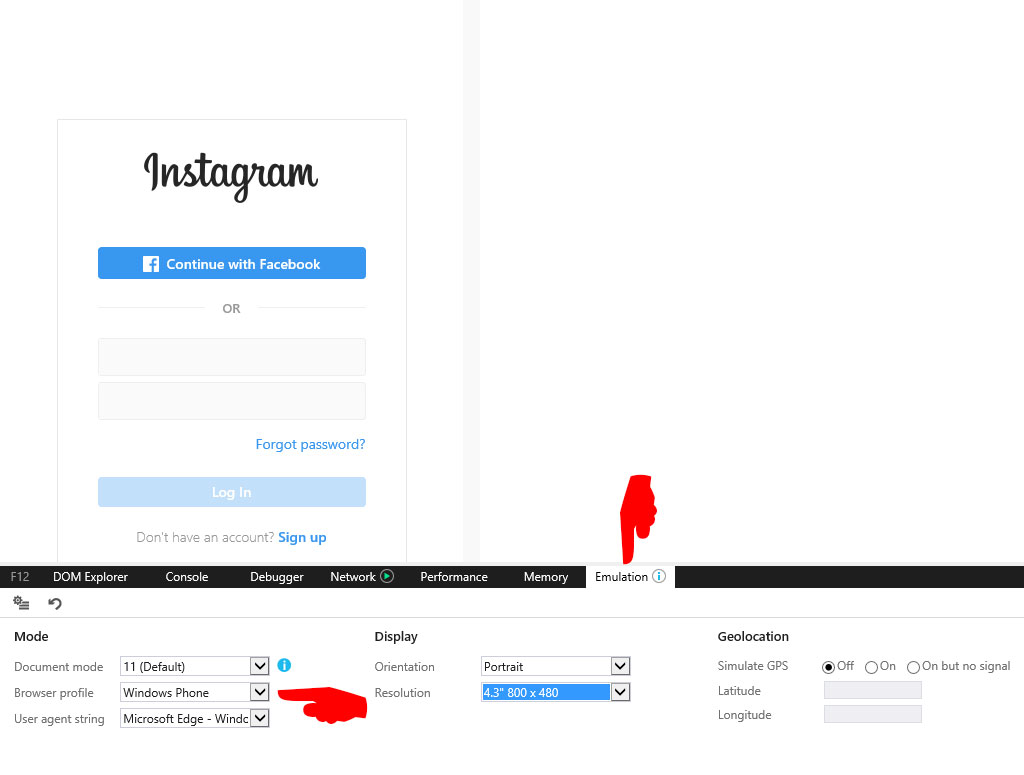 Note that some devices or screen resolutions you choose to emulate using the browser developer tools might not show the icon, so you may need to experiment if you are not choosing one of the more basic devices.
Related Posts
by John Avis | November 4, 2019
As support ends for Microsoft Windows Server 2008 I have recently gone through migrating some websites to a new server running Windows Server 2016 and IIS 10 but some of the websites did not work.
---
by John Avis | May 13, 2019
Sometimes you get special offers that seem too good to be true... But not this time.
---
by John Avis | October 10, 2018
For your security it is critical that you use strong passwords that are unique for each website.