Intermittent "Unable to read data from the transport connection: net_io_connectionclosed" errors
by John Avis | May 6, 2020 | Web Development
If you are having intermittent problems sending email in .NET using System.Net.Mail consider switching libraries.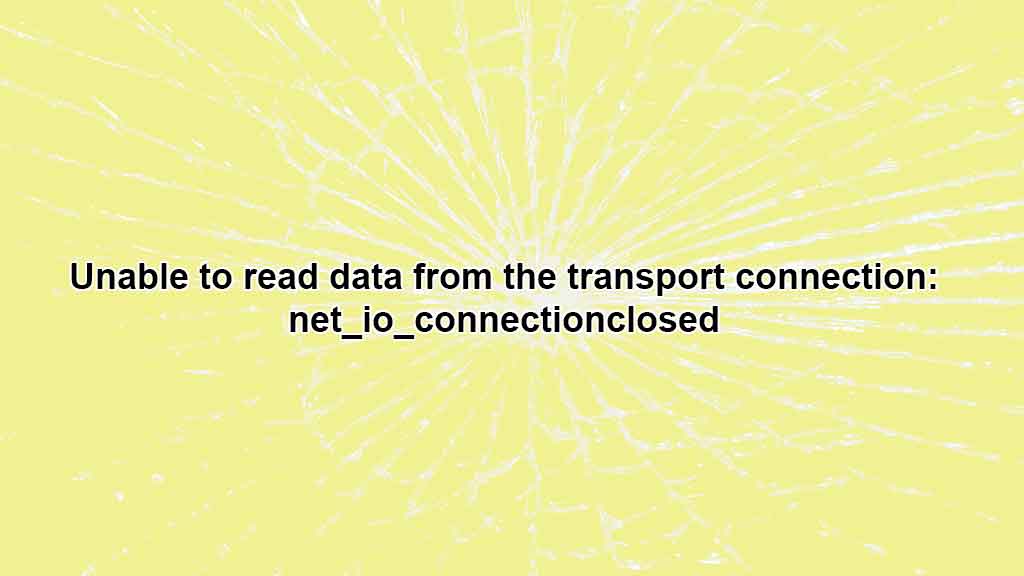 I have been facing a problem with an ASP.NET application that sends email using a remote mail server.
Some emails failed to send, and the error message logged was "
Unable to read data from the transport connection: net_io_connectionclosed
".
The problems were very intermittent and started occurring after a change of mail server. It was not easy to reproduce the problem.
I didn't get much help from the people supporting the new mail server, although they did confirm that the error was also logged at their end.
I also spent plenty of time searching for possible causes and trying various solutions none of which worked.
Sending was done using
System.Net.Mail
library and there was some suggestion in my research that this has some issues and is actually deprecated (there is some confusion over that though). Microsoft is recommending using an open-source library called
MailKit
instead.
So I decided to do some experimentation and rather than add any new dependencies I temporarily changed some of my code to use the outdated but believed to be more reliable
System.Web.Mail
library. The problem went away – no more errors!
Unfortunately
System.Web.Mail
couldn't easily do one thing I need to do (embedded images that don't also appear as attachments), so I opted to rewrite most of my mail sending code to use MailKit. MailKit can do all that
System.Net.Mail
and
System.Web.Mail
can do and more, and it's not hard to switch over to it.
There's been no further email errors with MailKit so I would suggest that you move away from
System.Net.Mail
if you ever face this error message.
Related Posts
by John Avis | November 4, 2019
As support ends for Microsoft Windows Server 2008 I have recently gone through migrating some websites to a new server running Windows Server 2016 and IIS 10 but some of the websites did not work.
---
by John Avis | October 15, 2019
For a website project I needed a way to enter multiple tags. I just wanted something simple that I could easily modify to suit my own needs, so I wrote my own.
---
by John Avis | September 1, 2019
I rediscovered a bug in ASP.NET that affects RadioButtons inside repeaters. Here is my solution to the problem.