Telstra BigPond and the message content rejected due to suspected spam error
by John Avis | December 9, 2020 | Email Website Hosting
A rant about Telstra's anti-small business mail server blacklisting policies.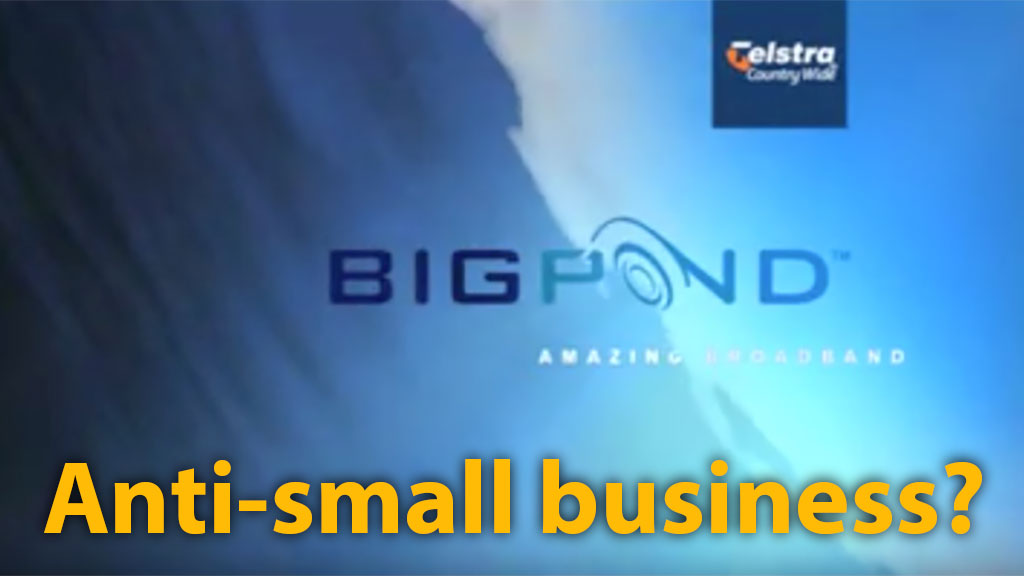 Recently I've been noticing that emails generated from some of the websites that I look after that are hosted on shared hosting plans are unable to send messages to Telstra BigPond email addresses.
The error messages indicates that they were rejected due to suspected spam. Here's an example:
<[removed]>: host extmail.bigpond.com[removed] said: 558
    5.7.1 [removed] Message content rejected due to suspected spam.
    IB704x (in reply to end of DATA command)
This happens despite the emails being sent with all possible safeguards including SPF, DKIM, DMARC and list-unsubscribe header. Emails have been scored 10 out of 10 by the very useful
mail-tester.com
service.
This also happens despite the receiving party white-listed the sender. So Telstra are block emails without any consideration of their customer's wanting to receive email from the sender.
I believe the reason for this error is that the shared mail server is blacklisted as most likely another user has used the server for spamming of some sort.
But is it reasonable for Telstra to block email from all users of the same server because of another user's bad activity?
It might be practical for big business to operate their own mail server but it's not practical for many small businesses, and even a service like Office 365 can be cost prohibitive for many small businesses.
There's plenty of talk on forums about similar problems and Telstra's response (
example
) is to send a request to the Telstra Postmaster (postmaster@bigpond.com) with the following information so they can investigate for you:
Exact dates and times of when the error is happening. Preferably in the following format (dd-mm-yyyy) (hh:mm AEST).
Sending domain/address
IP address at the time of attempt
An approximate of the volume of emails that are attempting to send per hour to us.
The exact Bounce back messages
A copy from the message they tried to send to BigPond domain (including signature and attachments)
Justification of the request
Contact details
I am not sure if anyone has had success with going through this process, although I did hear that one person tried but got the same delivery failure when they tried to email the Postmaster. I might give it a try and report back here with the outcome.
What other possible solutions are there? You may have better deliverability with a free Outlook, Gmail or similar account which you can set up to send email from your website.
There are email servers that you can pay to use that may have better deliverability. Amazon SES is very cheap but has shared servers so may suffer the same problem (you also have the option of your own IP at extra cost).
The main reason for this blog post is to express my opinion that it is very bad practice for a company like Telstra to block emails based on shared server blacklisting as I believe it is a disservice to their own customers and they should instead look for other spam indicators and allow their customers the choice on who they want to receive emails from.
Related Posts
by John Avis | November 4, 2019
As support ends for Microsoft Windows Server 2008 I have recently gone through migrating some websites to a new server running Windows Server 2016 and IIS 10 but some of the websites did not work.
---
by John Avis | September 29, 2016
What is WDIMPFS? A server with Windows, a DNS server, IIS, a Mail server, a control Panel of some sort, an FTP server and SQL Server.
---
by John Avis | September 15, 2016
Lately I've been looking at options for hosting various Classic ASP and ASP.NET websites that I am responsible for. Some are hosted on VPS and some are on shared hosting plans with various providers. I'm looking at Microsoft Azure Pack hosting from Gearhost, Everleap and Applied Innovations.